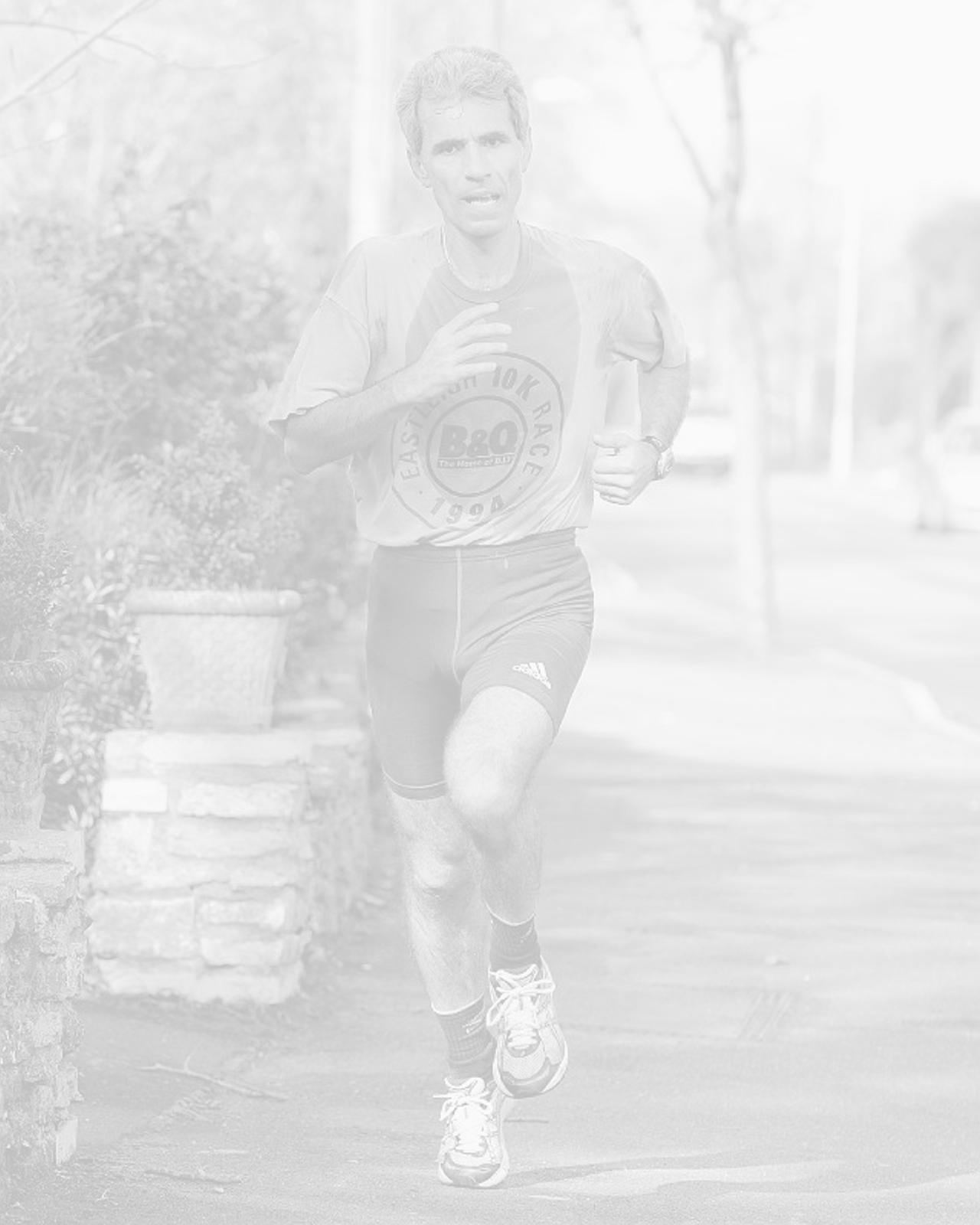 | | | |
| --- | --- | --- |
| A Tribute | | Last updated on : 09/06/11 |

George Dayantis

6th March 1962 - 6th June 2011
We were all shocked and saddened by the sudden and unexpected news that George Dayantis had suffered a heart attack an died early on Monday morning. George had been a loyal member of the club since 1998 representing us in local and national and international events with an enthusiasm matched by very few. His achievements were many, but perhaps the most impressive were in recent years as he turned increasingly to running ultra marathons - winning the
Barry 40
in each of the last three years and getting a deserved selection by the England team in the Home International Anglo-Celtic plate 100K in both 2010 and 2011.
There have been many tributes paid to George over the past few days. Here are just a couple:
As you know, George was a well respected ultra-distance runner who, in the V45 age group, appeared to be reaching a peak of performance, leading his age group in the all time lists at 40 miles, 50kms, and 12hrs. In the last year George competed at 100kms in which he was selected and represented England in 2010-11 Anglo Celtic Plate Home International team race.In this years race held in Perth, Scotland George was placed 4th position overall in the race, finishing 3rd in the UKA 100km Championship. George was looking forward to attempting a 24hr race sometime in the next few years and was a contender for selection for Great Britain for the IAU World100km Championship to be held in Holland later this year. He was a consistent performer at the marathon distance with performances always in the 2:50 region. Fellow competitors and friends in the ultra distance community will miss the way he ran with ease and grace.

Our condolence go to the family on their sad loss

Norman Wilson
UK Athletics/ England

Although I didnít know George well, he made a great impression on me. In each of the Barry 40 races George has won, he has greatly impressed me. Itís not just his strength, or his mental tenacity Ė itís the planning, the mindset. George is almost clinical in his execution. Other athletes fall apart, George doesnít. I asked him why he didnít race in the London Marathon or abroad. He said family always comes first. Each time he came to Barry it was also to visit his son in university, and each time Alex came to lap score for his Dad. I find simple values like that hugely endearing. Endurance running is a hugely time-consuming and obsessive sport, and engenders seemingly very selfish behaviour (as my long-suffering wife will readily testify). I never saw any of that in George. He was a remarkably humble man.

You may be aware that this yearís Barry 40 was a very special one for us Ė it was our 25th year. It seems fitting now that Georgeís third win in a row coincided with this landmark. I would like the trophy to remain with you Ė as a mark of respect for Georgeís remarkable achievement.

Mick McGeoch
Les Croupiers Running Club and Barry 40 organiser
George's achievements as a runner are too many to list - some are listed on his results website. However, for those who knew him he will be remembered not only as a runner but also "a very modest man and a great inspiration to family, friends & many runners in his planning and determination to do his best". He was an inspiration to others in the club and we know what it meant to him. It is fitting to use his own words on this page, reflecting his pleasure and surprise when nominated as our Runner of the Year in 2008.
First there was disbelief (still is!), but having refreshed the page and looked again, I guess it must be true. What can I say? I am really moved and honoured and I still canít figure out what Iíve done to deserve this. I know I am passionate about running (perhaps more than is considered normal), but thatís about it! Running is a fundamentally solo pursuit (at least for me), but Iíll say this again and I really mean it: Our club training days are the highlight of my week. Thereís always the right level of competitiveness and fun to make them a rewarding experience, and thatís down to all the personalities involved and the runnerís spirit. Which is why I wish I could continue to be part of it for as long as I run.

Thank you guys (and gals). This really means a lot to me.
Our deepest sympathies are with Carole and the family at this time.